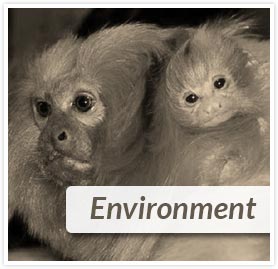 Environment
The Instituto Diálogo Eurobrasil – IDEB (EuroBrasil Dialogue Institute) it's an organisation that supports, coordinates, promotes and follows environmental projects in order to help develop Brazil trough it's natural heritage preservation and by promoting projects aimed at sustainability. Thereby, if you have a project in this field or if your business or institution would like to promote their brand through the support and association to any of those projects, talk to us so we can establish a successful partnership.
11/07/2007 – Defend Yourself Program
IDEB started a partnership with "Defend Yourself" program, by deputy André Lazaroni (ex PV), which discuss the "Blue Area". The "Blue Area" is a coastal belt measuring 200 nautical miles in width, in the Exclusive Economic Zone, and exclusive property of Ribeirinha Region.
Considered an area even richer than the Green Amazônia, the Blue Amazônia occupies 4,4 million square meters. Together, the Green Amazônia and Blue corresponds to 50% of brazilian territory.
13/04/2005 – Paraty
Supporting Búzio's Environmental Department, in Rio de Janeiro state, the Instituto Diálogo Eurobrasil – IDEB (EuroBrasil Dialogue Institute) contributed for "Projeto de Pesca" (Fishing Project) development through 1st Minelli Copa of Artisanal Fisheries in 2001. Contributed also for the "Women Project", which supported poor women in 2004 and also supported the Fisherman Cooperative in the same city, in 2005.
Búzio's Environmental Department
In April 13th 2015, the Instituto Diálogo Eurobrasil – IDEB (EuroBrasil Dialogue Institute) was in Paraty with PETROBRÁS, IED-BIG and the Tupiguarani's and Guarani's indians association in a meeting with indian communities from Rio de Janeiro. Their purpose in the meeting was the implementation of a maritime farm, something that they later implemented with great success. The maritime farm changed the communities reality and brought sustainable development. Representing Paraty's Mayor, José Carlos Porto Neto was in the meeting, along with the Agricultural, Fishing and Environmental secretary , Sr. Marco Antônio de P. Silva – who was very pleased to know that institutions from other localities are interested in helping Paraty.