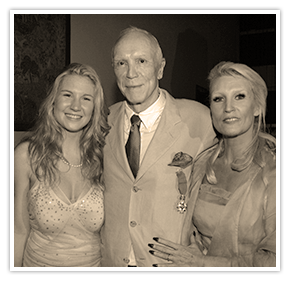 Marie Annick Mercier – Relevance in Brazilian Society
Marie-Annick Mercier was already engaged in social projects in France. When she came to Brazil, became involved in an institution focused on changing lives of the poorest. That way was born the Instituto Diálogo EuroBrasil, of which she became president. Marie-Annick was born in Taiti and travelled all over the world. She believes in what she calls "Brazil's unique and exceptional qualities". From this moment on, she started to dedicate herself to "a project of life for life". Having ethics and solidarity as main values, IDEB's first steps were in supporting big events aiming social integration for those living in bad conditions. Marie sought know-how in the social field with respectful professionals making a difference in Brazilian society. Over the past few years, Marie became known for her dedication, involvement and love showed for Brazil and it's people.
30/07/2013 – Solidarity at World Youth Day
http://lulacerda.ig.com.br/marie-annick-solidariedade-nesses-tempos-de-papa/
06/07/2007 Cristo Redentor Election
IDEB was touched by the faith of Aroldo Araujo agency, a partner in the campaign to elect Christ the Redeemer as one of the world's seven wonders.
The organisers of the campaign that had a massive impact in the country, recognised the precious help of IDEB's president, who personally gave away folders of a NGO – one of the activities that contributed for the Christ the Redeemer election. For that, she counted on her "godchildren" – the motorcycle courier drives from Morro dos Tabajaras, for help.
"Marie Annick,
As the creator, coordinator and sponsor of the campaign 'Vote in Chirst the Redeemer. He's wonderful' I was responsible for the many actions that contributed for the election of Christ the Redeemer as one of the world's seven wonders. In that position, I can say that Marie-Annick Mercier contributed massively to obtain this result.
Specially, her participation giving away folders from NGO 'WCF – Fundo de Assistência `a Criança' was a great contribution. Humberto Coelho Neto Silva, Director for South America, declared that she did a very good job.
I think Marie-Annick Mercier and Humberto Coelho Neto Silva deserve all the gratitude from those who fought for our candidate to be elected. Something that happened in the end."
Aroldo Araujo
Junho/2002- Brazilian solidarity with an accident involving a motorcycle courier driver in Copacabana
For those that know Marie-Annick Mercier, it's not news that nothing holds her. A very driven woman, she doesn't wait for help at critical moments. Because of that, rescued many victims involved in accidents or sudden illness. The habit ended up taking her to a direction that would become the core of IDEB's work.
In Copacabana, while watching an old lady faint just in front of her, Marie took action and performed CPR. Despite the tension, Marie was touched by people's solidarity, including doctors that were passing. But they didn't saved her. The person that did was a very efficient motorcycle courier driver. Marie remembers that the lady was having a heart attack and, without the prompt help of the motorcycle driver, she wouldn't have been able to come back with the medication that would save the old lady's life.
"Not even the firemen could arrive in time to compete with the motorcycle courier agility. Today, curiously, the fire department uses lots of motorcycles, which is wonderful. Another thing is that, at that time, I had no idea that I would become such good friend with motorcycle courier drivers. But it was a job well done. We saved that life." Remembers Marie, very humbled, as the heroic act was something uneventful.
LIF Award – Participation at LIF Award – V French Chamber of Commerce forum. "French Brazil celebrities" in São Paulo
IDEB was promptly accepted by other institutions that already worked in the field for taking it's job very seriously. In the same occasion, were invited the first Institute friends. Participating at IDEB's creation were athletes Amyr Klink and Paulo Kayser and communications professionals as Maria Dalva Lacerda, Paraty's communications secretary at the time.