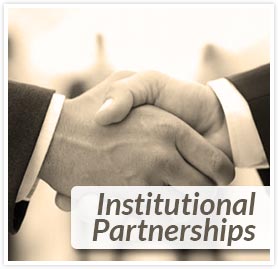 Institutional Partnerships
The Instituto Diálogo Eurobrasil (EuroBrasil Dialogue Institute) it's an organisation that supports, coordinates, promotes and follows projects in different fields in order to promote Associations, Enterprises, Not for Profit Organisations and community as well as search for business and governmental cooperation to help Brazil's development. Thereby, if you have a project in this field or if your business or institution would like to promote their brand through the support and association to any of those projects, talk to us so we can establish a successful partnership.
11/14 – International Event
Mrs. Marie Annick Mercier, IDEB's president, participated on the event "Campus 2014 Brésil International", from Ordre Des Avocats De Paris, representing her institution. Mr. Pierre Olivier Sûr, Paris vice-bâtonnier, and Laurent Martinet also attended the event promoting both countries integration.
11/01/09- Brasilidade Award
IDEB is supporting the "Brasilidade Award is Brazil at the age of Sustainability" . This project is rewarding businesses and products from the fashion industry in Rio de Janeiro estate that make they're own goods having social responsibility as a priority. Competing over the award were micro and small Brazilian businesses from the fashion industry – an industry with gross annual sales till R$10.5 millions – and medium businesses with gross annual sales between R$10.5 millions and R$60 millions reais (results from 2008).
Released in SEBRAE's space at the Fashion Rio, the Brasilidade is awarded to micro, small and medium businesses and science and technology institutions that work for the fashion industry and that have developed processes and environmental friendly products focused on sustainability.
7/09/07- Brazilian Forum
IDEB attended Salon Du Bresil in Paris. The Brazil France Forum was a big window to show products, services and brands from Brazilian businesses and institutions abroad. This initiative tends to stimulate cooperation between both countries. IDEB's participation aimed support french investors that were visiting the show with the objective of intermediate an exchange between countries. As a result, there was great interests in the exhibition, specially for being part of Banco da Amazônia, who was at the event for the first time.
02/06/2006- Búzios Saint Tropez
IDEB, represented for 40 of it's partners, attended a lunch organised by Chamber of Commerce French-Brasil for the signature of Búzios Saint Tropez Cooperation protocol, published at French Brasil magazine.
Through The Instituto Diálogo EuroBrasil it was possible to obtain EMBRATEL's sponsorship for the ending ceremony of Seminário Internacional da Rede Econômica Global ONU (REG-GEN).
The Instituto Diálogo EuroBrasil has enabled events for Chamber of Commerce France-Brasil with lots of VIP's connected to the Institute expanding the Chamber's network and, in that way, minimising political and commercial differences. As an example, there was the "Person of the Year Award" that elected the ambassador Azambuja in 2001, Dr. Ivo Pitanguy in 2002 and Mr. Carlos Ghosn, Nissan's President, in 2003.
Supporting Cabo Frio's and Paraty's City Hall, the Instituto Diálogo EuroBrasil attended and event promoted by International Service of Rio de Janeiro's Government, in 2003. Some achievements from this work emerged such as the viability of the Paraty's international journalists seminar, in may 2003, through ATL's sponsorship. The same company gave Marie-Annick, EUROBRASIL's president, the title of Paraty's Turism Amabassador for all relevant services done for the local community. Another achievement from this work was the support to French General Consulate's and French Brazilian Chamber of Commerce's Opportunities hall.